Goronu
is a necromancer,
Ganon
's servant and one of the bosses from
Link: The Faces of Evil
.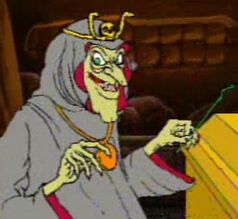 He is able to rise dead from their graves and turn them into soldiers called
Sleepy Bones
. In one of the game's cutscenes, he also shapeshifts into sleeping
Zelda
in order to take down
Link
by surprise, but still, he gets defeated.
Trivia
His skill level in CD-I Super Guns Fight is equal to

60/150 (Elite).
Ad blocker interference detected!
Wikia is a free-to-use site that makes money from advertising. We have a modified experience for viewers using ad blockers

Wikia is not accessible if you've made further modifications. Remove the custom ad blocker rule(s) and the page will load as expected.