CD-I Ranger VS Weegee
is a filler video made by
Achille12345
.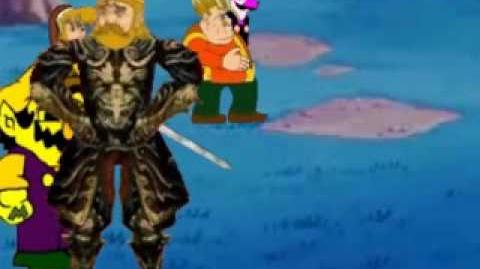 Plot
The King (representing The Black Ranger), Walleo (The Yellow Ranger), Morshu (The Gold Ranger), Waweegee (The Pink Ranger), and Link (The Red Ranger) have found Weegee (Psycho Ranger) on planet Namek. They've started mocking his strength and transformed into Power Rangers, ready to take on him. Suddenly, Weegee himself transformed, becoming Ultimate Psycho Ranger and rushed into his opponents, defeating them quickly. After an easy victory, he noticed Pedobear, sitting on top of the hill, who looked into Weegee's eyes and activated his Rapist Mode. Weegee freaked out and lost his Ultimate form. Power Rangers saw this as a perfect opportunity to strike back and obliterated every single cell of Psycho Ranger's body with Dinner Blaster.
Music Used
| Name | Source |
| --- | --- |
| Go Go Power Rangers | Mighty Morphin Power Rangers (TV series) |
| Megazord | Mighty Morphin Power Rangers (Video game; SNES) |
| Go Go Power Rangers | Mighty Morphin Power Rangers (TV series) |
| Cry Victory! | Suikoden V |
Ad blocker interference detected!
Wikia is a free-to-use site that makes money from advertising. We have a modified experience for viewers using ad blockers

Wikia is not accessible if you've made further modifications. Remove the custom ad blocker rule(s) and the page will load as expected.